Pakistan User Group is hosting FREE training program for everyone covering 
Microsoft Business Application
and
Azure
components of
Microsoft EcoSystem
 from beginners to advance level. Register now 
if you have not yet and join us on Saturday 20th November at 4pm Pakistan Standard Time (GMT + 5).
All details apart, this post is a quick guide to get your own Microsoft Dynamics 365 Finance Operations tier 2 environment FREE!! I will create step-by-step videos to explain all these steps in details, I know it requires detailed explanation.
Subscribe
https://www.youtube.com/c/DaxtureD365FO
Let's begin...
Open this URL 
https://dynamics.microsoft.com/en-au/intelligent-order-management/overview/?ef_id=e0b92d13d85e177270894c83385bd79c:G:s&OCID=AID2200017_SEM_e0b92d13d85e177270894c83385bd79c:G:s&msclkid=e0b92d13d85e177270894c83385bd79c
 and click on Request a demo and sign up now
Enter work or school email address (create new if you don't have one - this can be gmail or hotmail account so don't worry too much - it should be your and valid email as you will receive email confirmation on this account), upon entering your email account it will ask you set up a new account. 
Complete all steps and verify your account either via email or SMS.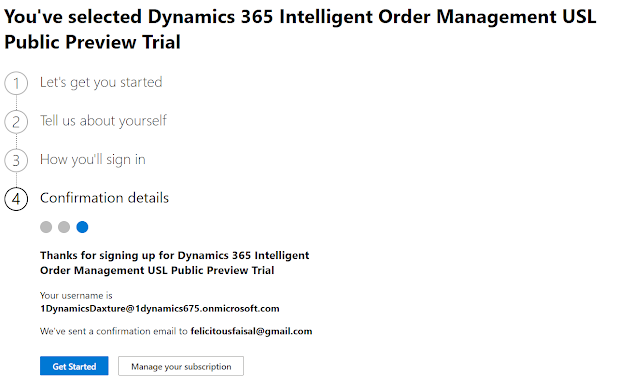 Get Started 
Choose region on next screen
and Submit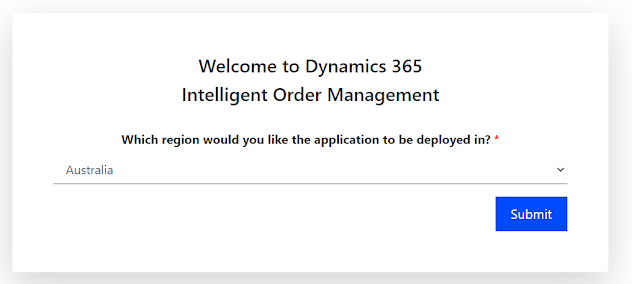 Log on to Lifecycle Services 
https://lcs.dynamics.com with an account you created above (e.g. I created this account 
1DynamicsDaxture@1dynamics675.onmicrosoft.com
). First time you will following screen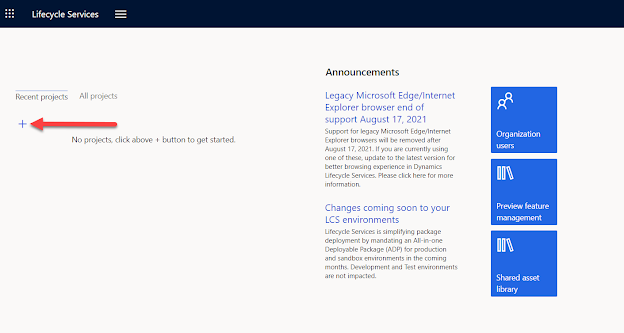 Click on + sign to create new project (Select product of your choice - I have chosen Finance and Operations) 
Project is created, click on
Project onboarding 
 and follow the documentation to complete project onboarding. This is a must step before environments will get deployed. Comment to discuss more about this process with me.
Upon project onboarding completion, the configure button will be enabled (note for this example, I have not completed the onboarding process hence the configure button is disabled)
Configure new environment following MS docs article - any question again ping me directly. This will take less than an hour to deploy new sandbox (tier 2) environment for Finance Operations. This also creates a new environment in power platform, check it from this URL 
https://make.powerapps.com/environments
Sign up for FREE on portal.azure.com for 1 month using same account :)
I know there are steps require more explanation, I will create short videos on all steps and share. Stay Tune!!